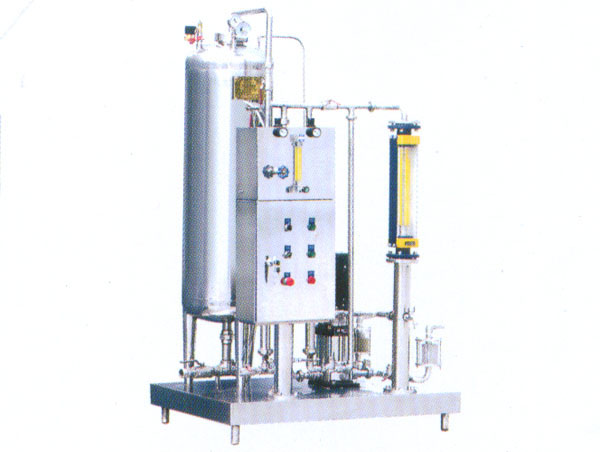 QPS Single-barrel Mixer
Applications & Features
QHS beverage mixer is applied for carbonation and proportion mixing of various gas beverages (water, syrup, and CO2), such as lemon and Cola. It is the main equipment among the complete equipment of beverage production line (especially the key equipment producing middle-and top-level beverage).
Features:
1. The machine, after the adoption of advanced technologies in the chemical industry tatic mixer (carbonizer), features large area of gas/liquid mass transfer, small resistance loss, high efficiency, low energy consumption, and simple structure. It also adopts the multi-stage centrifugal pump with reliable performance and low noise, guaranteeing the performance of the whole machine.
2.The mixing proportion is accurate and easy for adjustment. With no need of parts replacement, the machine can realize the quick output adjustment and the proportion of syrup and water.
3.The machine is convenient to adjust the gas content. According to the requirements of beverage gas content, the adjustment can be done through proper operation.
4.The machine has perfect automatic control system, featured by coordinate action, simple structure, continuous production, and high automation.
5. The machine is fitted with an in-place cleaning technique flow with reasonable structure, convenient for chemical disinfection, heat disinfection, and clear water washing and in compliance with Food Hygiene Law of the People's Republic of China.